Unity Academy, a £5.4m alternative provision setting for primary-school-aged children, is the second project to be awarded to Portakabin under the Department for Education's (DfE) MMC1 framework.
Modular building market leader Portakabin has been appointed by the DfE to build a new alternative provision setting on the former Sladen Middle School site on Hurcott Road in Kidderminster, specifically to cater for children with Social Emotional Mental Health (SEMH) needs.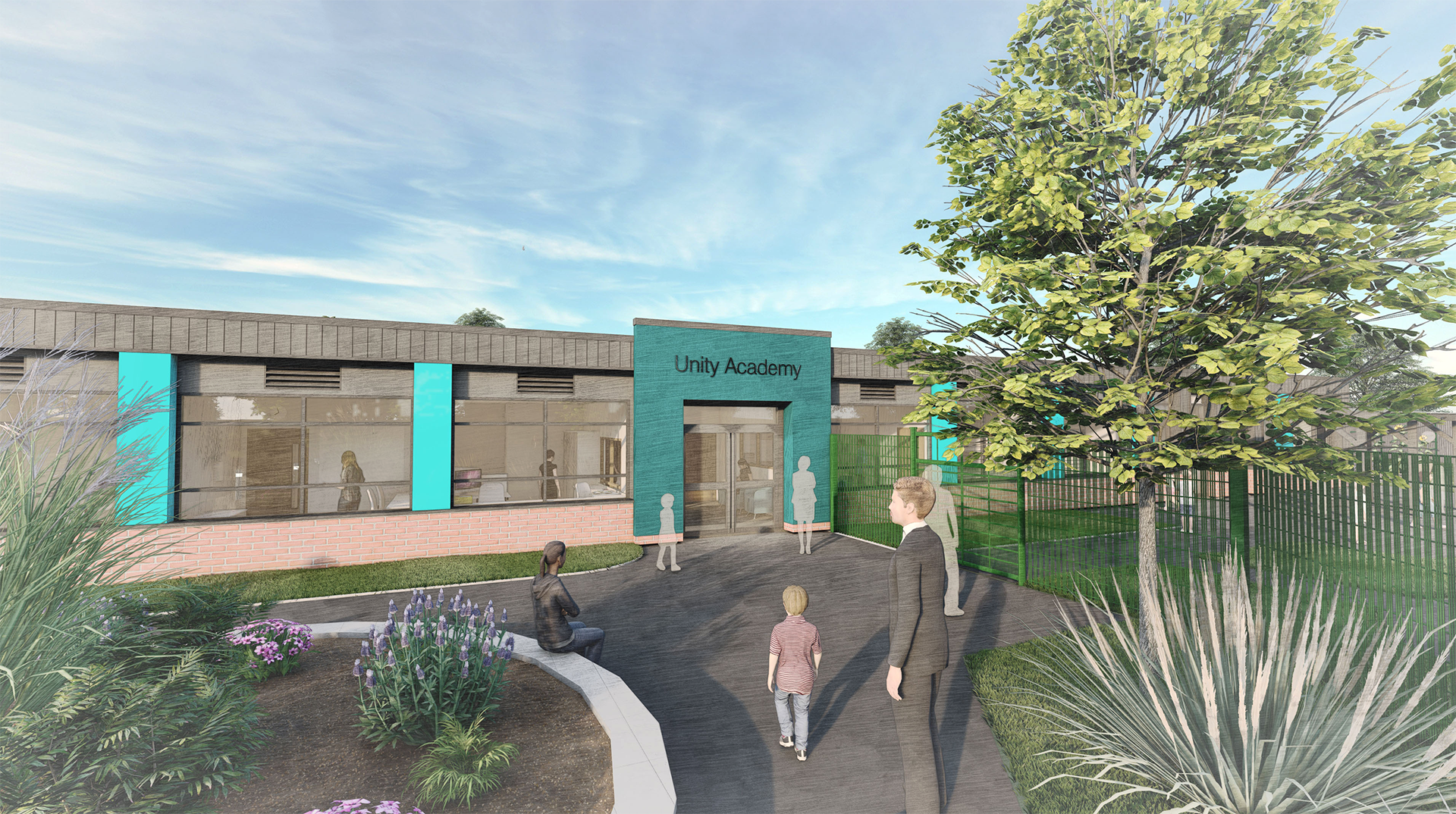 The school has been designed to accommodate 60 pupils, aged between four and 11 years old, supported by approximately 25 members of staff. A single storey structure, the school will be made up of 17 modules, will provide eight classrooms plus a large hall and resource spaces and is due to complete in Summer 2023.
Constructed offsite using Modern Methods of Construction (MMC), the custom modules have been designed specifically for the Department for Education. At 3.6m wide and 18.75m long, each module achieves better thermal performance and offers improved day lighting for the comfort of both pupils and teachers.
Lee Connolly, Head of Project Design and Engineering for Portakabin, comments: "Unity Academy will provide a much-needed specialist resource for primary school children in the local community. Pupils will be able to access alternative support provision away from their mainstream school environment which will offer them the best possible opportunities in a state-of-the-art building.
"Our building will have specially developed windows to maximise daylight and natural ventilation within its learning spaces. We will also have photovoltaic panels on the roof, extensive playground areas and a habitat / forest school to improve biodiversity and enhance the learning experience of the children."
This is an exciting project and we are looking forward to working with local schools to ensure that the needs of our most vulnerable pupils are met.
Councillor Tracey Onslow, cabinet member with responsibility for Education at Worcestershire County Council said, "We are happy to see that plans have been thoughtfully designed to meet the unique needs of the children that will be learning there. These facilities will help with improving the experiences of children and young people and we are pleased to see work progressing."