The multi-award-winning Foleshill Health Centre in Coventry has received its Classic Passivhaus Certificate, reinforcing its credentials as the greenest healthcare building in the UK.
This new GP surgery has five consulting rooms and two treatment rooms, serving up to 10,000 patients in inner city Coventry. Constructed on site by Portakabin in just 25 weeks, the new facility opened to patients in August 2021.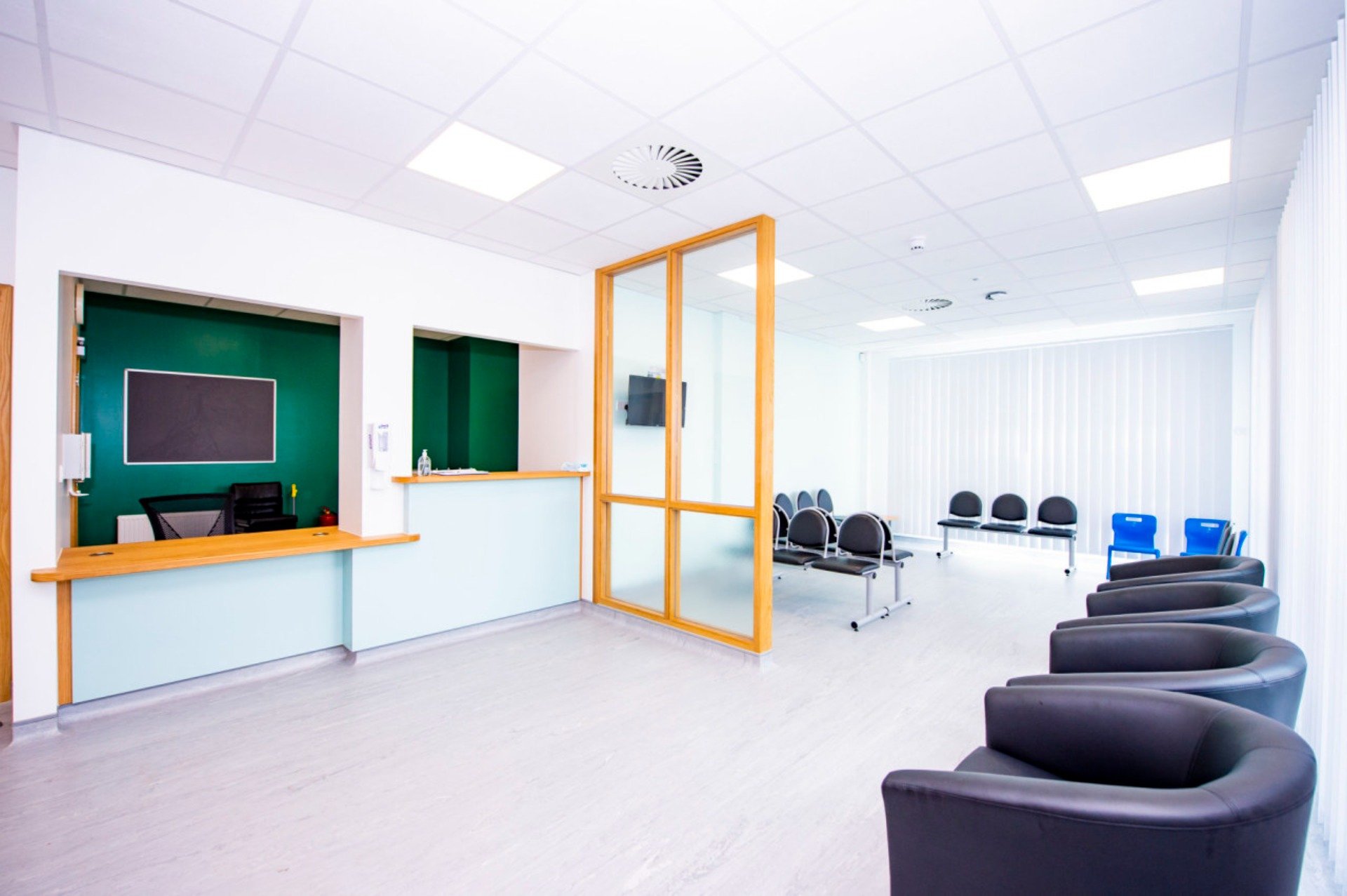 Integrating Passivhaus at Foleshill
Passivhaus is a rigorous energy efficient design standard which has been applied to over 65,000 buildings worldwide. Passivhaus buildings are heated by sunlight, people and appliances with a small heating system for very cold weather.
Foleshill has sensors included in the building fabric to monitor the building performance including energy, water use and both internal and external temperatures, air quality and building usage. The building has a detailed three year data monitoring and reporting process to both NHSE/I and the local CCG. The building has an EPC A rating (12), close to net zero CO² with very low energy use. It is expected to be BREEAM Excellent.
CHP are delighted to achieve the first Passivhaus accreditation for a health centre in the UK. The benefits of Passivhaus will improve the working conditions of staff and the care environment of patients and carers as users of the Foleshill Health Centre for years to come. It is also a key step in delivering on the NHS commitment to Net Zero Carbon.
"A complex and innovative construction project such as Foleshill Health Centre can only be delivered if all partners work in a collaborative way. Right from the beginning, all partners approached the project from a supportive yet challenging angle, with discussions facilitated by open and trusting dialogue. The drive and vision from Julian at CHP was also a key factor in the success of the scheme.
"The Passivhaus standard requires precision and a detailed focus on quality. It is far easier to realise these requirements in a controlled environment which Modular construction provides by its very nature. The volumetric modular approach also allows us to create a very airtight envelope quickly.
"Completed in 10 months, with up to 90% less waste and energy usage in the process, Foleshill Health Centre demonstrates how modern methods of construction can help the NHS reach its target of carbon net zero faster.
"The project has been a real success from a people and product perspective, and we are looking at what can be done to further refine and expand on our learnings for future projects." – Nick Griffin, General Manager, Sales, Portakabin
Passivhaus and sustainable features at Foleshill Health Centre
Insulation exceeds the Building Regulations fabric insulation values by about 40%.
The building is very airtight; the leakage rate roughly equates to a hole the size of a golf ball across the whole building.
Air in the building is filtered to a similar standard as an operating theatre, ensuring a safe and clean environment (ISO ePM1 – June 2021).
The building is heated using air source mechanical heat recovery pumps connected to small radiators.
Photovoltaic (solar) panels on the roof provide electricity.
Energy-efficient features include triple glazed windows, point-of-use electric heated domestic hot water and energy-efficient LED lamps.
No fossil fuels are used in the building.
To encourage sustainable travel to the facility, Foleshill Health Centre has an electric car charging point, bike racks and is close to public transport.
An Example for the future NHS Estate
This is the first time that NHSE/I has approved this type of energy efficient building for the NHS in England. As the UK's first health centre certified to Passivhaus standards, Foleshill not only leads the way for carbon emissions reduction in this type of building but demonstrates its potential for repetition and upscaling across the future health estate using modern methods of construction. Foleshill contributes to the NHS carbon net zero target and supports its aim to be the world's first net zero national health service.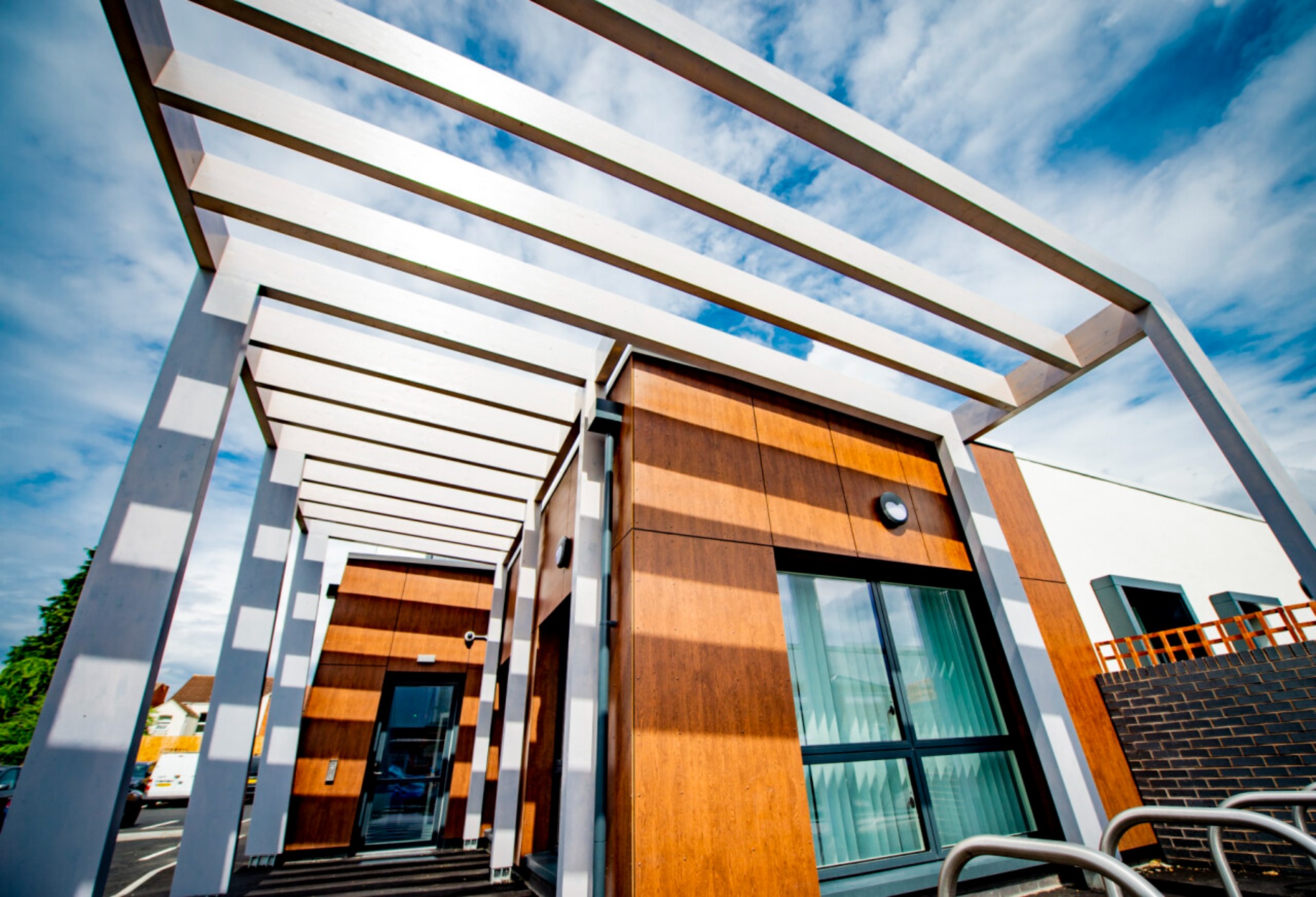 Constructing Foleshill Health Centre
Portakabin acted as the design, development and build contractor for the project appointed by the client, Community Health Partnerships, in partnership with Tooley Foster (Passivhaus experts) and cost consultants AECOM, and the development team from Arden Estates Partnerships.
Using exacting standards of engineering to tolerances of 1mm, the Portakabin team delivered precise control across every aspect of the project from design to manufacturing; measuring every resource used and any waste generated.
No waste was sent to landfill from the module production at the Portakabin facility in York. From the construction site at Foleshill, 2.48% of waste was sent to landfill (1.063 tonnes) with 97.52% of waste recycled (41.847 tonnes). This is a significant improvement on the construction sector as a whole.
The units were then transported to Coventry and reassembled, becoming watertight in just three days. The final fit-out, including adding the insulation and the roof were completed on site.
The centre was created in 10 months from ground works to completion during the Covid-19 pandemic – nearly 30% quicker than traditional methods of construction.
Watch this timelapse video to find out more about how this ground-breaking GP surgery was built.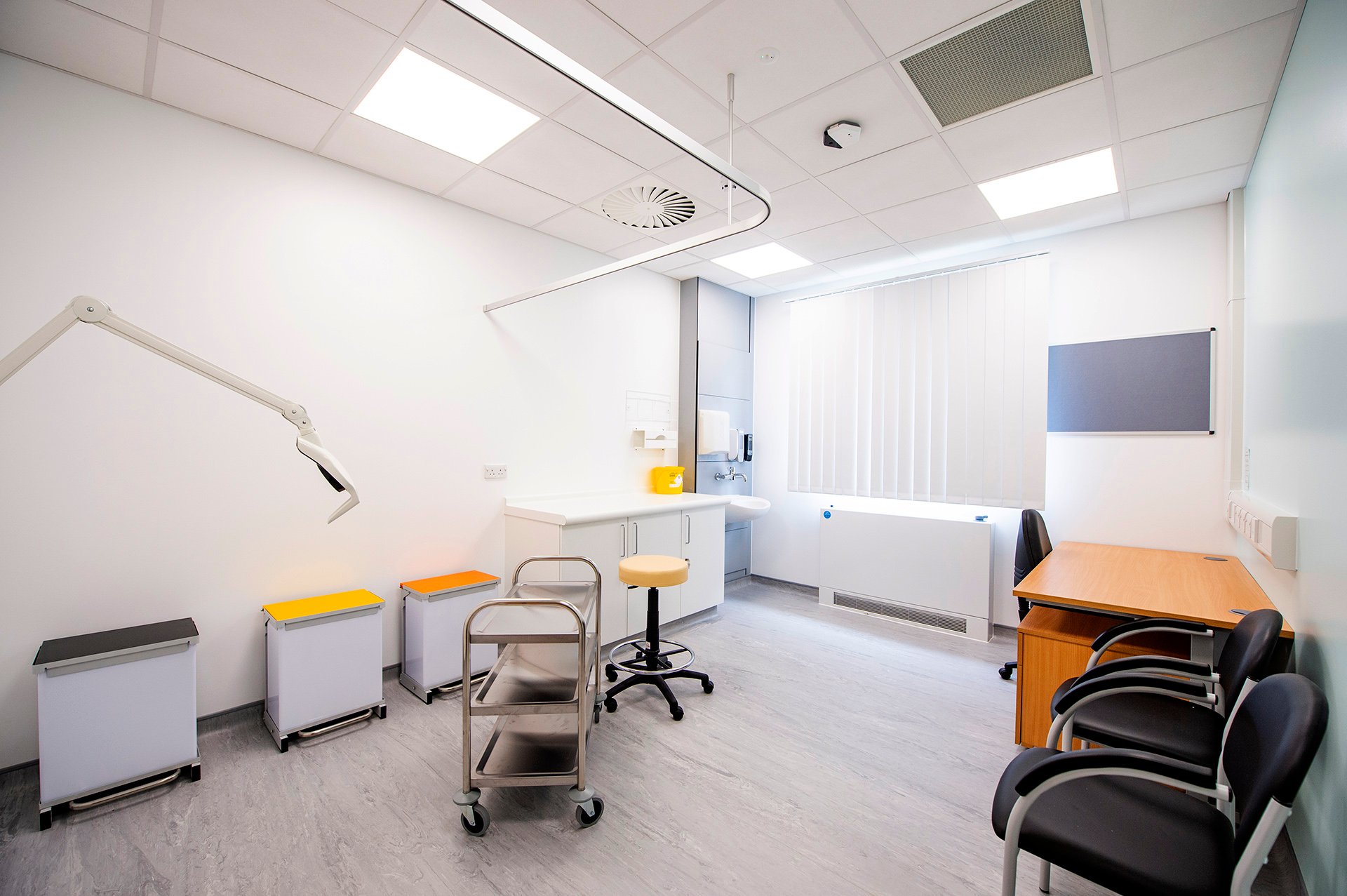 Awards for Foleshill Health Centre
Foleshill has won awards and accolades across the healthcare and construction sectors for its sustainable innovations, value for money and impact on future health care building design.
Won the Best New Build Project of the Year at the Healthcare Estates IHEEM Awards (19 October) from a shortlist of 13. In addition, Foleshill Health Centre was shortlisted for the Sustainable Achievement Award.
Won the Sustainability Award at the CABE Built Environment Awards on 14 October 2021. This award recognises projects that are not only future-proof, but are working to ensure the quality of that future through innovative practices that reduce a building's overall impact on the environment in an exceptional way.
Won the Offsite Award and was Highly Commended in the Value Award at the Constructing Excellence East Midlands ceremony (2 September 2021).
Won Sustainability Award, Offsite Award, Value Award and was Winner of Winners at the Constructing Excellence West Midlands ceremony (10 September 2021).
Photography supplied by Beth Walsh.