The UK's greenest health centre built to meet Passivhaus certification – Foleshill Heath Centre in Coventry – has opened its doors to patients following completion.
The £3.3 million project has been delivered through a partnership between DHSC-owned Community Health Partnerships (CHP) and NHS Coventry and Warwickshire Clinical Commissioning Group (CCG) using the NHS SBS procurement framework. The new tenants, Foleshill Surgery, a GP practice which is part of Coventry and Rugby GP Alliance, have now moved in. Foleshill health centre has five consulting rooms and two treatment rooms and serves an area of Coventry with high health needs.
This is a very exciting project which has taken a lot of work to get over the line. It paves the way for future sustainable developments which will make a valuable contribution to the NHS Carbon Footprint Plus target for net zero by 2045. Health estate makes up 4-5% of England's carbon footprint, so it is vital to find ways forward to reducing this. We are very proud to have led the way with our partners at Foleshill.
The centre is one of the most energy efficient buildings in the NHS estate and was constructed on site in just 25 weeks, significantly quicker than traditionally constructed buildings. The building was designed by Portakabin to international Passivhaus sustainability standards and is a major milestone for volumetric modular construction.
Using exacting standards of engineering to tolerances of 1mm, the Portakabin team delivered precise control across every aspect of the project from product design to manufacturing, measuring every resource used and any waste generated. The units were then transported to Coventry and reassembled, becoming watertight in just three days. The final fit out, plus adding the insulation and the roof were completed on site.
Lee Connolly, Head of Project Design and Engineering at Portakabin commented: "This pilot project is pushing the boundaries of offsite construction within the public sector as well as the perceptions of that which can be achieved with MMC (Modern Methods of Construction). Foleshill is showcasing the flexibility of MMC and is a bold and brave step toward creating a legacy of buildings that will help the construction industry proactively tackle climate change."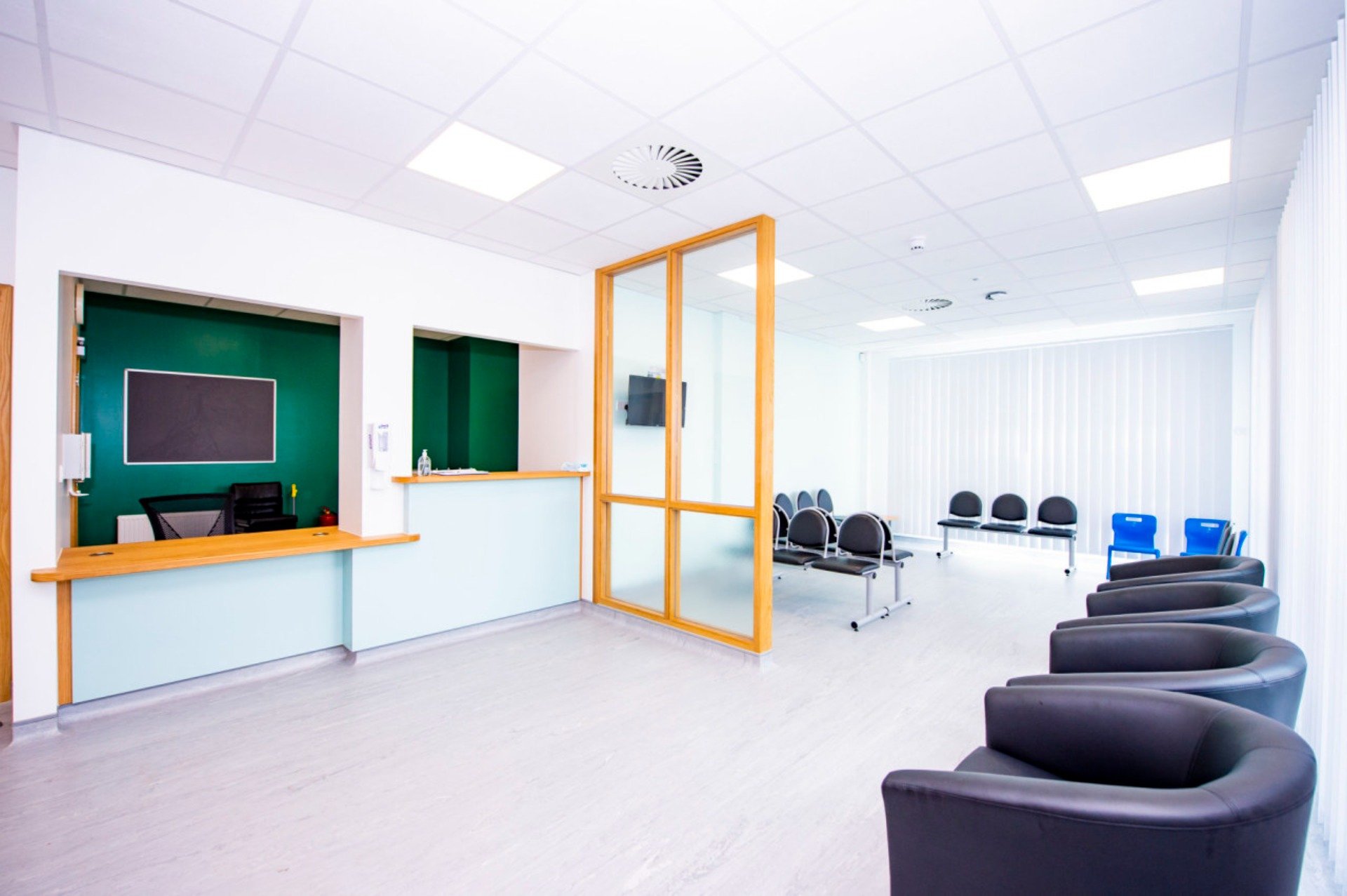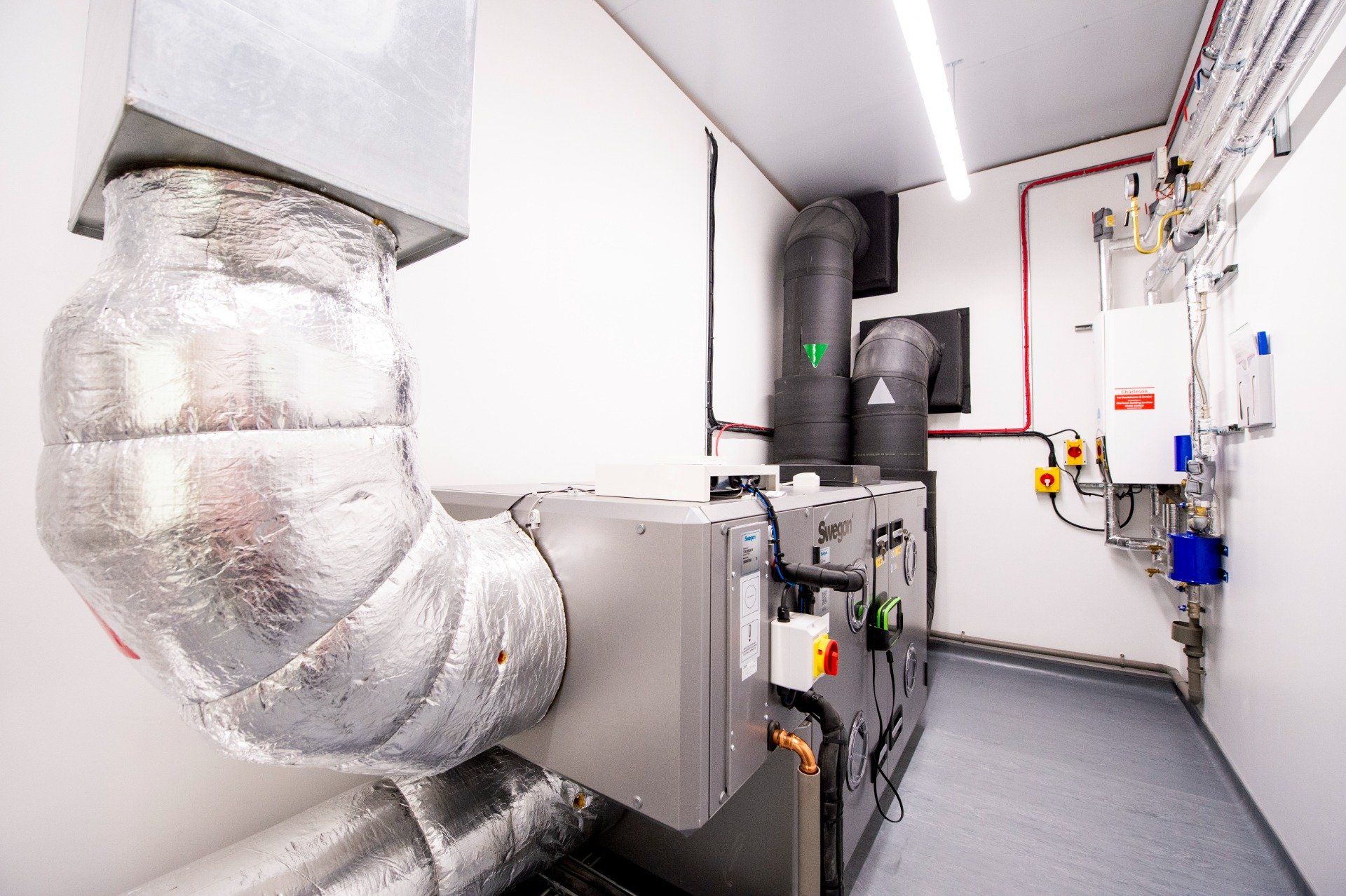 Foleshill has been designed to achieve energy consumption figures of about a quarter of a typical health centre, making it one of the most energy-efficient health buildings in the UK. The annual utilities running costs are projected to be around a third of the cost of a traditional build, giving significant savings over its lifetime.
There is a small heating system using air source heat pumps connected to small radiators. Photovoltaic (solar) panels are provided on the roof and all the lighting is provided by energy efficient LED lamps.
Dr Sarah Raistrick, Chair of NHS Coventry and Warwickshire Clinical Commissioning Group commented: "We are really excited to see patients move into this fantastic efficient modular build. The services that will be provided from this building will ensure we continue to provide high quality, safe and effective care for the local residents of Foleshill."
"We are really happy to continue to offer our patients a high-quality service from within a modern and energy-efficient new building." said Dr Peter O'Brien, the Chairman of Coventry and Rugby GP Alliance
Delivery partners included Portakabin (main contractor), Tooley Foster Architects (Passivhaus specialists), AECOM infrastructure consultants and Arden Estate Partnerships Limited (development management).
Photography supplied by Beth Walsh.