In order to increase capacity and improve patient experience, the Norfolk and Norwich University Hospital (NNUH) wanted to create a new space for patients who were coming to the end of their hospital stay.
Championing a new and exciting approach for patients returning home after treatment, the Trust turned to offsite construction experts Portakabin to deliver its first ever Discharge Suite.
'The Aylsham Suite' has space for up to 28 patients at a time and also includes specialised areas for therapies, treatments and relaxation. The design team at Portakabin worked closely with the Trust, its staff and patient user groups to design a comfortable clinical environment, keeping patients at the heart of the project.
Delivered in just four months, the 20 seat discharge lounge with full kitchen serving hot and cold food is also complemented by two 4-bed discharge wards for those being returned to care or sheltered accommodation. The building has two 5-bed wards and two single wards with all the ancillary facilities you would expect including a pharmacy, utility, welfare and staff room, office, sister's office and two nurses bases.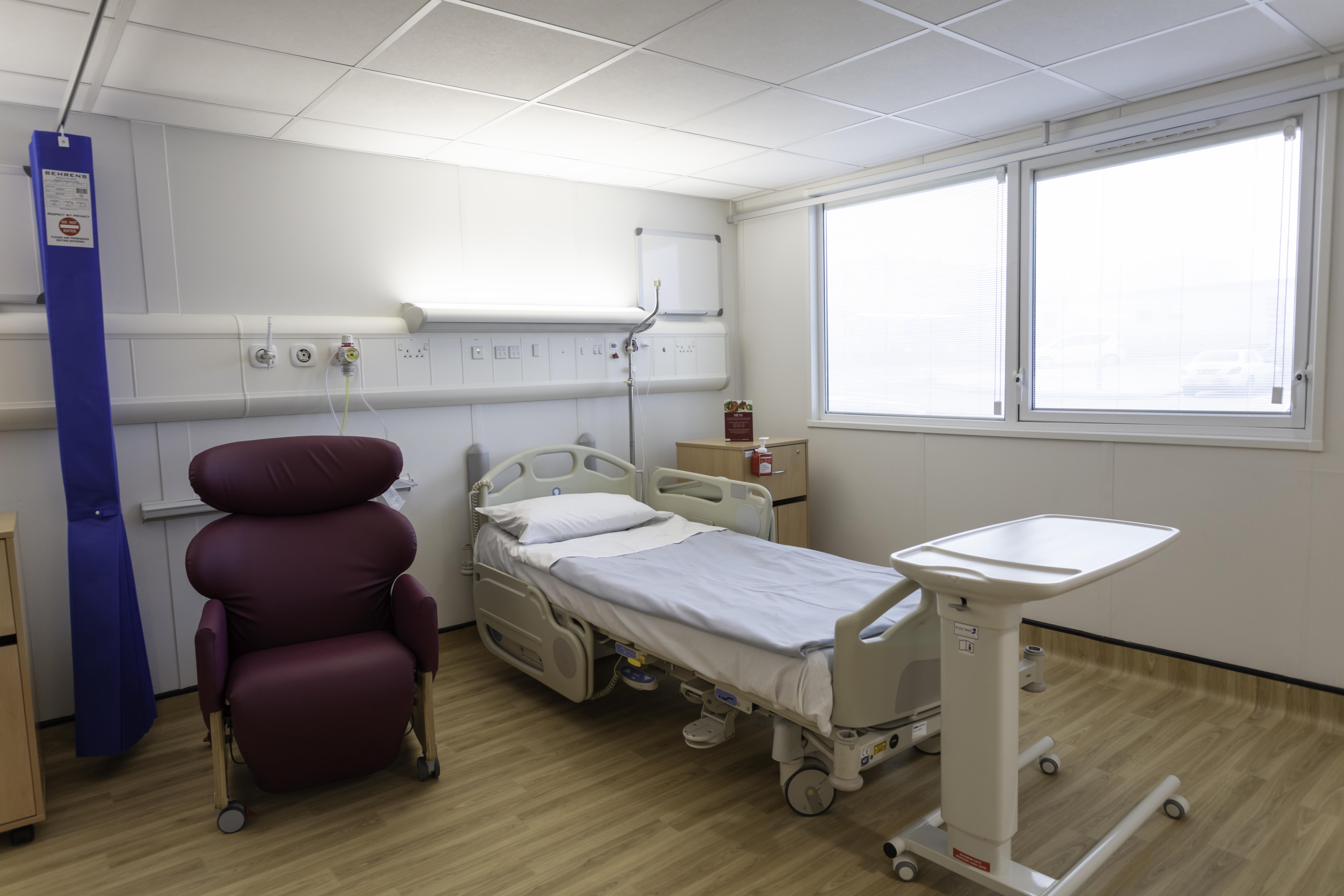 The new building is also home to a medical day unit, which enables patients to come up for the day to receive treatments that traditionally needed a hospital admission. This helps to maintain elective work at NNUH during busy periods and patients who require procedures such as intravenous therapies, blood transfusions, biopsies, lumbar punctures, liver ablations and iron transfusions are being cared for on the day unit.
Portakabin was also able to deliver a rapid assessment and treatment unit to speed up the handover of patients arriving by ambulance at the hospital's Emergency Department.
Returning home can be a lonely and confusing time for some patients and this building is key to helping to promote independence, prevent social isolation and promote wellbeing therefore helping to reduce the risk of re-admittance. Our team recognised how important a calm and peaceful internal environment would be to patients and ensured the final building reflected all these requirements.
Chris Cobb, NNUH Chief Operating Officer, said: "The Aylsham Suite is a fantastic addition for the Trust, which provides a comfortable and relaxing facility for patients as they prepare to return home after an inpatient stay in hospital.
"The co-located Medical Day Unit is also proving to be an invaluable facility for the Trust. It enables patients to have some elective procedures carried out as a same day procedure without the need to be admitted to an inpatient bed."
The Aylsham Suite recently won 'Offsite Project of the Year' at the East of England Constructing Excellence Awards and has been nominated in the same category in the Constructing Excellence National Awards being held on Friday 8 November.