A portable cabin that creates spacious working environments for up to seven people, with the flexibility to configure the interior to suit your needs.
Stylish space ready for immediate use
With lengths up to 12 metres and floor areas of up to 36m2, spacious and flexible work spaces can be created for a wide range of applications in these portable cabins from Portakabin.
Solus portable buildings are delivered by lorry and simply craned into position on your site, providing space that's ready for immediate use – usually within a day.
These portable cabins are suitable for a variety of applications from office and meeting rooms to treatment or consultation rooms and can be linked or configured into two-storey buildings to create even larger facilities.
Why choose the Solus building range?
Up to 3 metre widths and 2.3 metre ceiling heights
Outstanding build quality provides a high-value asset with striking visual appeal
Low-level floor design allows one-step access
Structural strength allows for installation without telescopic legs for improved aesthetics
Innovative design enables safe installation including low-level delivery for improved site safety and compliance with Work at Height Regulations
Ability to install within existing structures such as warehouses or air hangars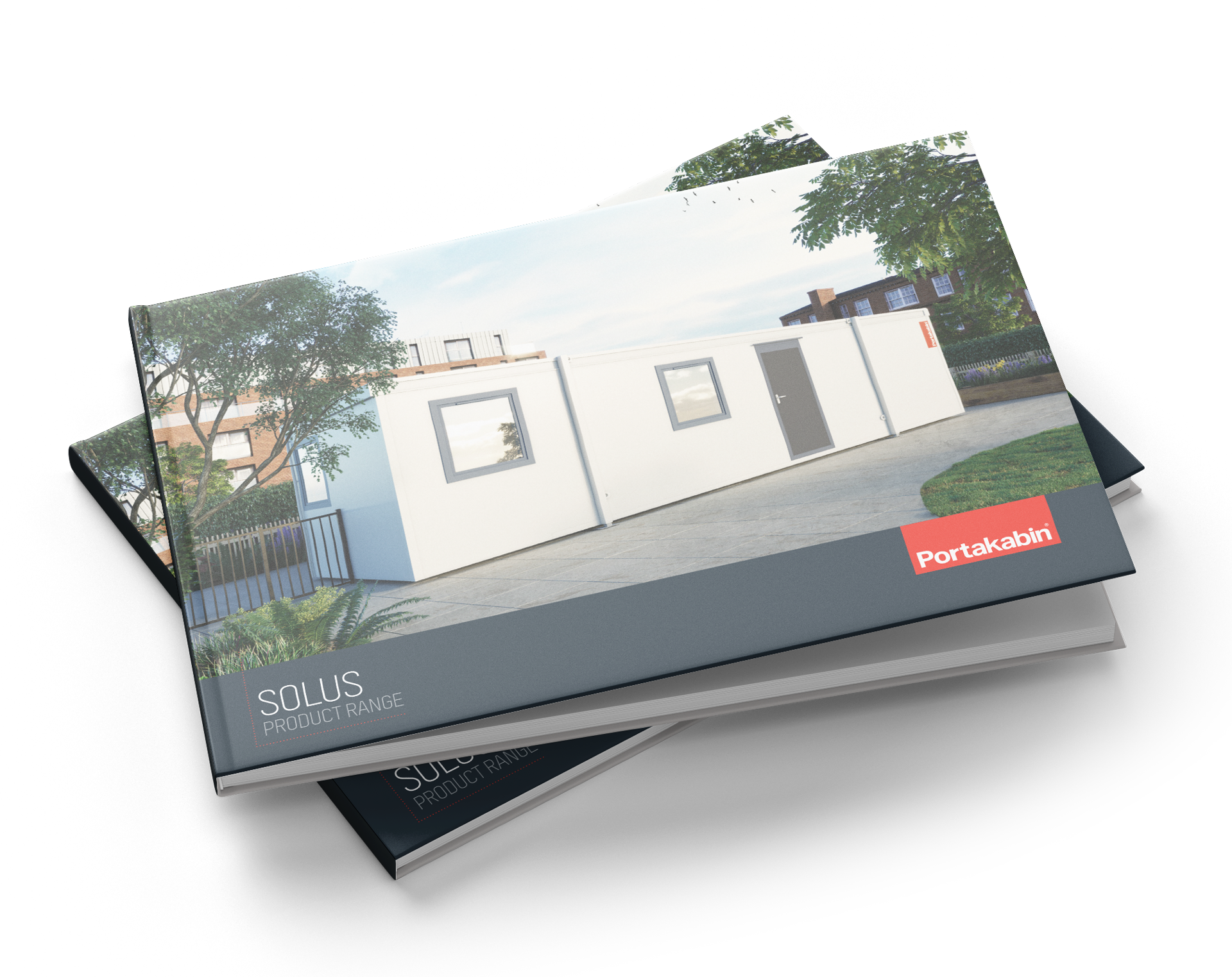 Solus
Solus Building Range Brochure
Download our Solus product brochure to see the full range, sizes and specifications.
Portakabin Quality

External walls are of a durable one-piece construction offering high-performance, low-maintenance, plastisol-coated galvanised steel finish
The floor of a Solus building has a rigid galvanised steel frame and an aluminium-zinc coated steel sheet under drawing, which offers a sturdy and robust feel.

Energy efficient

Outstanding insulation is provided by a one-piece roof construction which is covered with solar-reflective, profile plastisol-coated, galvanised steel to reduce heat gain
Steel-faced doors have an insulating core that minimise heat loss
Both fixed and opening windows have distinctive square cornered aluminium frames and a polyester powder coated paint finish.
Use our online Visualiser to get started on customising your Portakabin building solution
Building visualiser